UPDATE: Photos from the event have been posted here.
Original story below…
——
PERRY HALL, MD—A very special event will be held this weekend in Perry Hall.
A plaque dedication and family fun day will be held on Saturday, October 5, at Perry Paw Dog Park, located at Honeygo Run Regional Park.
The event will be held from noon to 3 p.m. on Saturday.
After the 12 p.m. dedication, there will be displays by the Baltimore County Police and Fire Departments and other organizations.
Displays include the helicopter, K9, SWAT, Marine Unit, Bomb Squad, Towson University Mascot, and the Humane Society.
There will be children's activities and kids can even get their fingerprints taken.
The park is located at 9033 Honeygo Boulevard (21128).
For more information, visit the event page on Facebook here.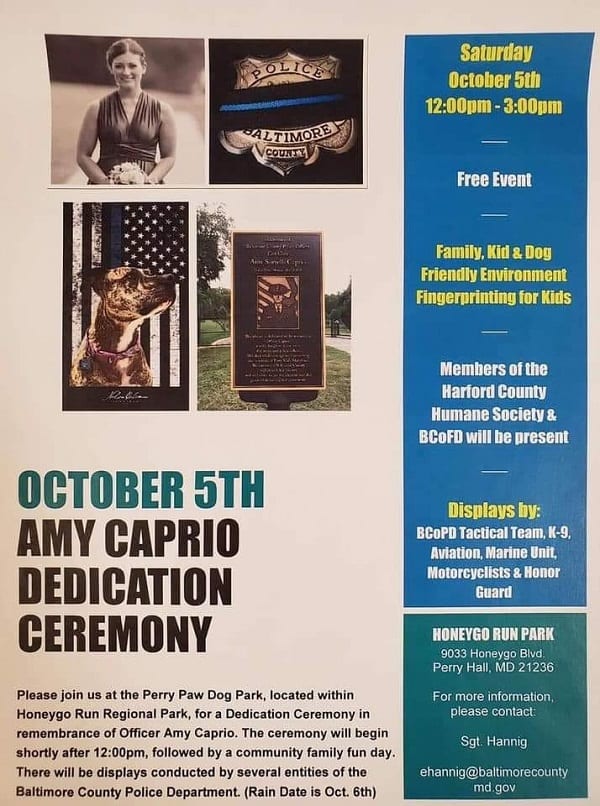 Facebook Comments