NOTTINGHAM, MD – Summer is not letting go of the Baltimore area without a fight, it seems.
The National Weather Service says to expect more heat and humidity on Thursday.
There will, once again, be a chance of showers and thunderstorms in the afternoon and evening, a few of which may be severe.
A cold front tonight will bring much cooler weather to the region on Friday.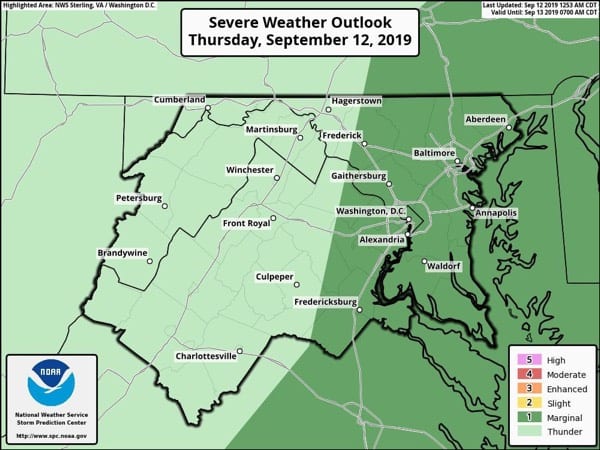 Facebook Comments