NOTTINGHAM, MD – Residents of northeastern Baltimore County will soon have an opportunity to meet with new Baltimore County Public Schools Superintendent Darryl Williams.
As part of their "Community Conversations"series, BCPS will present a series of talks where residents can chat with Superintendent Williams and share their thoughts.
One session will take place on Monday, September 30, at Overlea High School, a second session will take place at Chesapeake High School in Essex on Monday, October 14, and a third session will be held at Perry Hall High School on Tuesday, October 15.
The sessions will take place from 6-7 p.m.
For the full Community Conversations schedule, please refer to the graphic below.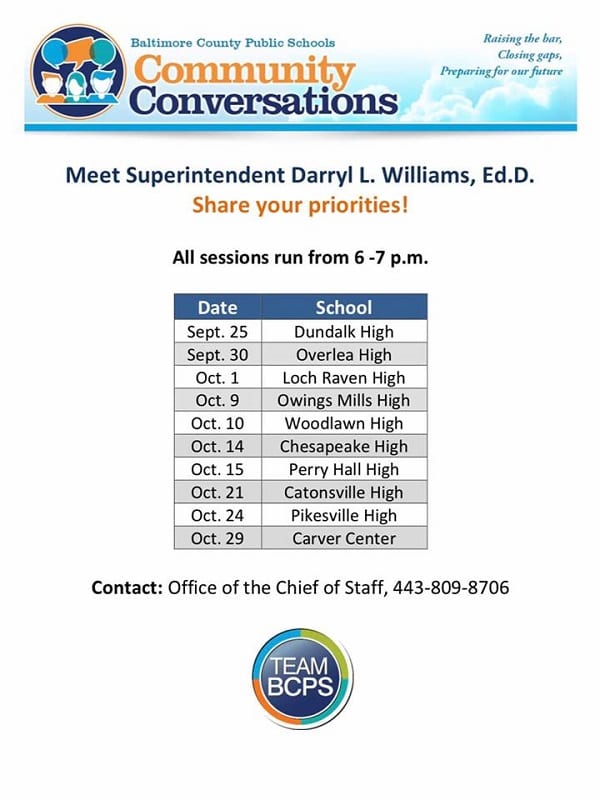 Advertisement
Facebook Comments