NOTTINGHAM, MD – Mission BBQ will honor America's first responders with a free sandwich on September 11th.
Known as Patriot Day, this year marks the 18th anniversary of the September 11th terrorist attacks on the World Trade Center and the Pentagon.
"We remember the service and sacrifice of the brave men and women from numerous Fire, Police and First Responder Departments, and we dedicate this day to their memory," said Mission BBQ in a press release. "We thank them for their continued dedication and loyalty."
For a full list of Mission BBQ locations, click here.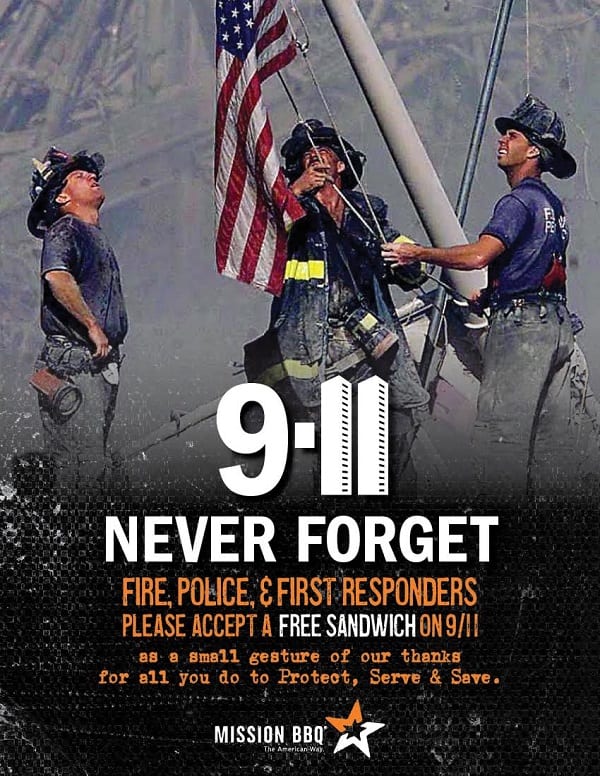 Facebook Comments