WHITE MARSH, MD – We hope you're hungry.
Chili's on The Avenue at White Marsh will host a pancake breakfast on Sunday, September 29, from 8-10 a.m.
All proceeds from the breakfast will benefit St. Jude's Children's Hospital.
Story continues below
Tickets cost $10 for adults and $5 for children.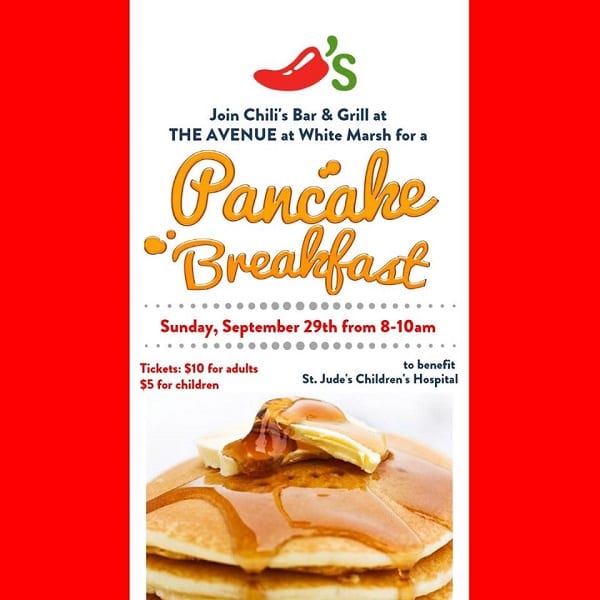 Facebook Comments