NOTTINGHAM, MD – It will be a cooler Thursday in the Nottingham area.
The National Weather Service says high temperatures will be slightly below normal, reaching into the upper-70s for most areas.
Winds will be on the increase as Hurricane Dorian moves northeast near the Carolinas.
A Tropical Storm Watch remains in effect for St Mary's County.
Strongest winds are most likely on Friday.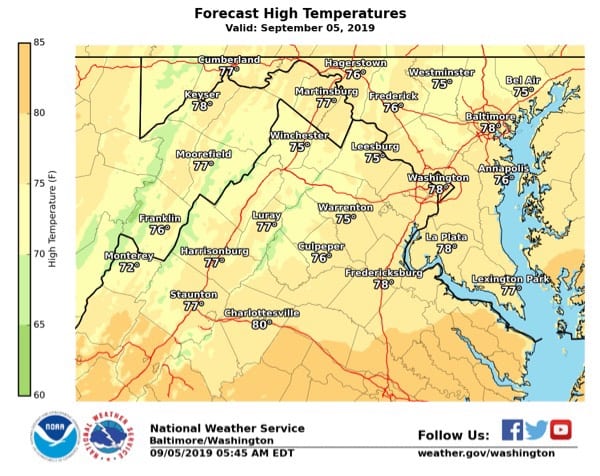 Facebook Comments