NOTTINGHAM, MD – Volunteers took to the streets of Nottingham on Friday to raise awareness for those suffering from drug addiction.
Volunteers from Hope's Horizon and the Daniel Carl Torsch Foundation gathered and held signs that faced traffic at the intersection of Belair Road and Joppa Road (21236).
International Overdose Awareness Day is a global event held on August 31 each year and aims to raise awareness of overdose and reduce the stigma of a drug-related death. It also acknowledges the grief felt by families and friends remembering those who have died or had a permanent injury as a result of drug overdose.
Hope's Horizon is closed on Saturdays so organizers chose to gather on Friday instead.
International Overdose Awareness Day spreads the message that the tragedy of overdose death is preventable.
Among those in attendance on Friday were Senator Kathy Klausmeier and John Torsch, co-founder and director of the Daniel Carl Torsch Foundation.
The foundation this week donated eight signs that went up across the county raising awareness of overdose deaths in the state of Maryland.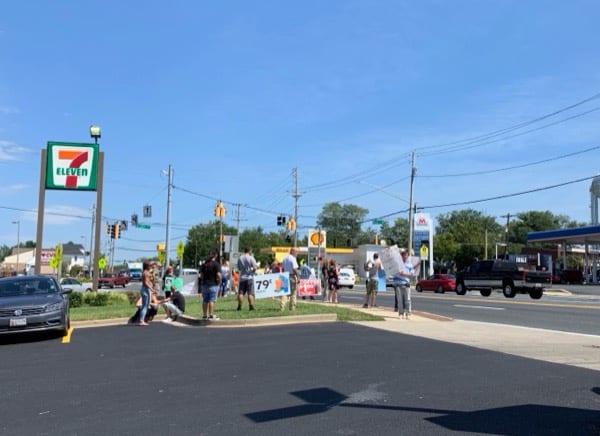 Facebook Comments