NOTTINGHAM, MD – The National Weather Service has issued a Flash Flood Watch for the Nottingham area.
The watch will be in effect from Monday afternoon into Monday night.
Multiple rounds of showers and thunderstorms with heavy rain are possible.
Average rainfall of 1 to 1.5 inches is possible with some area getting up to 4 inches of rain.
Heavy rain in a short amount of time could lead to flash flooding.
Residents should monitor their local forecast.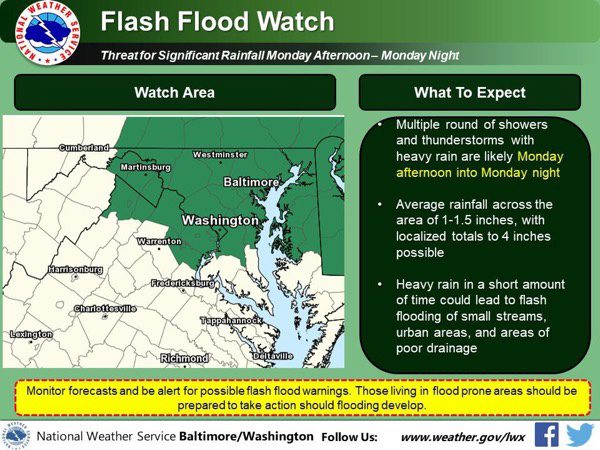 Facebook Comments