MIDDLE RIVER, MD – Authorities responded to a boat collision on Saturday night that left one person injured.
The crash occurred at just after 10 p.m. on the Middle River.
Multiple vessels and land units responded to the scene, including units from Marine Emergency Team 21.
One person was treated for injuries and taken to a nearby hospital.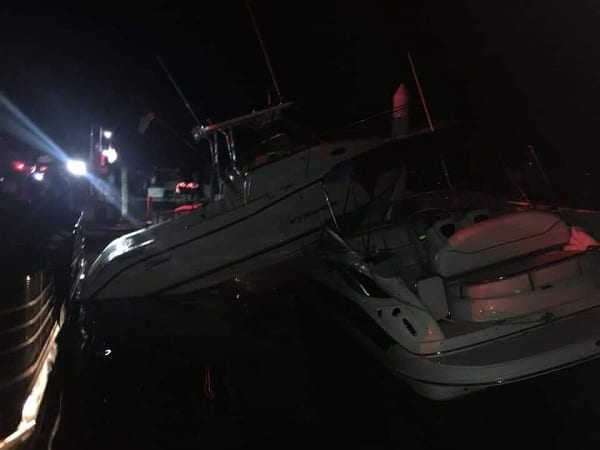 [Image via Marine Emergency Team 21]
Facebook Comments