PERRY HALL, MD – Police are searching for whomever may have damaged the newly-installed turf athletic field at Perry Hall High School on the Fourth of July.
Reports indicate that the damage was done via the use of fireworks on the field.
Photos from the scene showed used fireworks strewn about the field and scorch marks on portions of the field.
Anyone with information on who may be responsible is asked to call the White Marsh precinct at 410-887-5000.
A ribbon-cutting ceremony for the new turf field was held on April 10 of this year.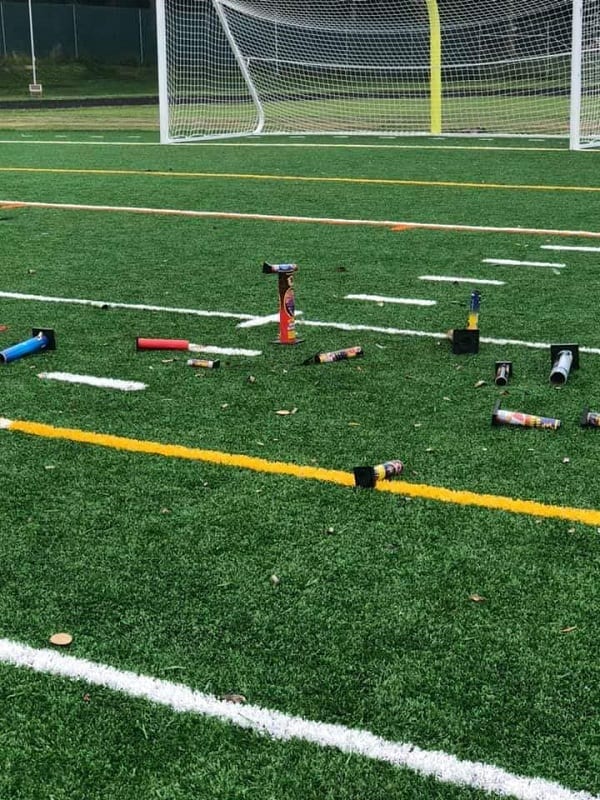 Facebook Comments