NOTTINGHAM, MD – The National Weather Service has issued a Flash Flood Watch for the Nottingham area.
The watch will remain in effect until 8 p.m. on Thursday, July 4th.
Forecasters say thunderstorms and heavy rains are possible in the Baltimore and Washington D.C. areas throughout the afternoon.
Slow moving showers and thunderstorms are expected to develop after 1 p.m. this before diminishing early this evening.
Torrential rainfall rates may lead to totals exceeding 2 inches
in a short period of time.
This may cause flash flooding of
small streams and other poor drainage urban areas.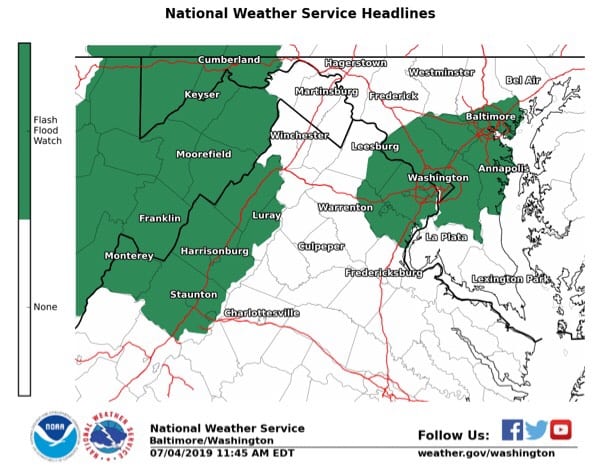 Facebook Comments