NOTTINGHAM, MD – The National Weather Service has issued a Severe Thunderstorm Warning for portions of northeastern Baltimore County.
The warning affects areas such as Rosedale, Carney, Parkville, Perry Hall, lol Essex, and Middle River, and will be in effect until 7 p.m. ET on Thursday.
Those in the affected areas can expect penny-sized hail and wind gusts of up to 60 MPH.
Residents should stay tuned to their local forecast.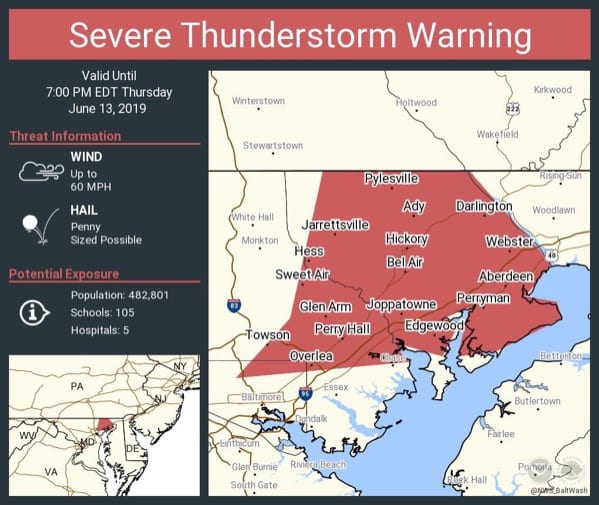 Facebook Comments