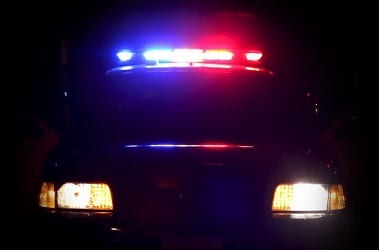 ELLICOTT CITY, MD – Authorities have arrested a Nottingham man after he shoplifted various items then stole a police SUV – while handcuffed.
At about 10 p.m. on Sunday, May 19, police responded to the WalMart located in the 3200-block of North Ridge Road in Ellicott City (21043) for a report of a merchandise theft in progress.
An officer arrived on the scene and saw a suspect with approximately $3,000 of stolen items in his possession.
After a brief foot pursuit, the officer took the suspect into custody. He was handcuffed behind his back and buckled into the backseat of a patrol SUV.
While the officer was collecting evidence from the store, the suspect was able to manipulate the handcuffs from back to front, climb into the driver's seat, and drive off with the SUV.
Police intercepted the vehicle in Baltimore and apprehended the suspect, now identified as Jerome Rucker, 32, of Haven Court in Nottingham (21236).
Rucker has been charged with theft, auto theft, drug possession, resisting arrest, failure to obey a lawful order, and second-degree escape.
He is being held without bail at the Howard County Detention Center.
Facebook Comments