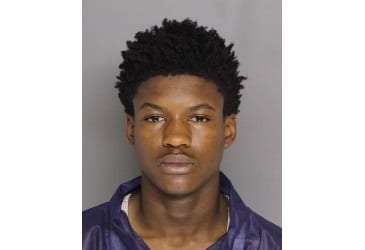 NOTTINGHAM, MD – A jury in Baltimore County on Wednesday morning convicted 17-year-old Dawnta Harris in connection with the death of Officer Amy Caprio one year ago.
Harris was found guilty of one count of first-degree burglary, theft, and guilty of felony murder.
The jury deliberated for just two hours on Wednesday before the verdict was reached.
Officer Caprio was run down in the line of duty in May of last year while investigating a report of a burglary in a Perry Hall neighborhood.
"Today's verdict starts to bring closure to this horrific crime," said Fifth District Councilman David Marks. "We will always remember Amy Caprio as one of Baltimore County's finest."
The West Baltimore teen faces life in prison. He is the first of four teens to stand trial in connection with Officer Caprio's death.
Facebook Comments