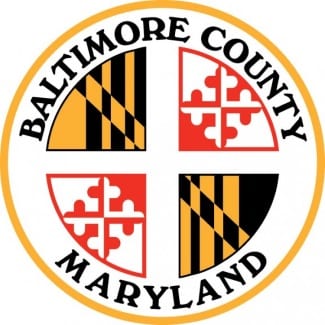 Baltimore County Executive Johnny Olszewski, Jr. on Monday submitted a $3.4 billion budget proposal for fiscal year 2020. The proposed budget for FY 2020 addresses a structural shortfall while making significant investments in education, investing in sustainability and diversity, and providing funds for key priorities.
In his address to the County Council, Olszewski emphasized his support for education, saying, "Investments in our kids are investments in our future. This budget proposes historic investments in education. It invests more than $32 million in new money in our schools, one of the largest ever increases over Maintenance of Effort."
He also highlighted new investments in sustainability and diversity, addressing the opioid crisis, supporting public safety personnel, the first-ever line item for bike lanes and pedestrian features, and record investments in road resurfacing and traffic calming.
Below are highlights of the fiscal year 2020 budget County Executive Olszewski submitted to the Baltimore County Council.
Proposed Fiscal Year 2020 Budget Highlights
The budget proposed by County Executive Johnny Olszewski for FY 2020 addresses a structural shortfall while making key investments in education, sustainability, and diversity, and supporting key priorities. The total proposed FY2020 Operating Budget is $3.4 billion.
Education
Dedicates record funding to education—Total proposed education budget is more than $1.8 billion. The proposed BCPS budget is $32.1 million over Maintenance of Effort (MOE).
Provides a two percent Cost of Living Adjustment (COLA) for BCPS educators, in addition to a three percent COLA received at the beginning of calendar year 2019
Provides funds for 70 more classroom teachers to accommodate enrollment increases, 50 more special education teachers, 21 more ESOL teachers, 16 more school counselors, 15 more social workers and four more psychologists
Increases the number of schools that provide free breakfast
Cuts $1 million in funding for STAT program devices, adjusting the ratio to one to five for students in kindergarten through second grade
Provides County portion of capital funding for all remaining Schools for our Future projects—These projects can't move forward until the state provides its share of funding
Provides planning and design funds for a new Lansdowne High School
Economic Opportunity
Freezes in-County tuition at the Community College of Baltimore County (CCBC)
Expands eligibility for the College Promise Program:

Increases household income eligibility from $69,000 to $85,000
Increases amount of time a student is eligible, from within two years of high school graduation to within five years of graduation
Applies to students who need additional support to be college ready

Provides remaining funding to finish construction of the state of the art Carol Eustis Center for Health Professionals at the CCBC Essex Campus
Dedicates more than $1.8 million to promote tourism in the County
Healthy and Safe Communities
Establishes a new position of Opioid Strategy Coordinator to work across agencies to develop a comprehensive strategy to address the opioid crisis
Provides funding for two new school-based Police Athletic League (PAL) Centers through the Department of Recreation and Parks
In response to the settlement of a longstanding lawsuit from the Fraternal Order of Police, provides $13 million over two years in back-pay for officers and provides step increases and grade changes for officers—Increasing pay for officers and making compensation more competitive with surrounding jurisdictions
Provides planning and design funds for a new Wilkens Police Precinct building—The oldest precinct in the County
Equips all career fire stations with commercial grade washing machines to clean firefighter gear of carcinogens and other residue
Adds $500,000, for a total of $1.5 million, to the volunteer fire company grant fund
Provides all correctional officers with their own set of protective gear, so they no longer have to share gear
Vibrant, Livable Communities
Creates the position of Chief Diversity Officer, to ensure the County applies an equity lens to all decisions
Creates the position of Chief Sustainability Officer, who will lead all of the County's efforts on environmental sustainability, including efforts to reduce the County's contributions to climate change and increase resilience in order to prepare for the effects of climate change
Provides funding to hire a deputy in the Department of Public Works who will oversee comprehensive transportation planning
Includes the first ever capital project for bike lanes and pedestrian access—$1 million
Provides funds to begin planning a Towson Circulator pilot program
$32 million for road resurfacing and curb and gutter maintenance
$2 million for traffic calming
Provides funding to launch 311 in Baltimore County to streamline service calls and increase convenience for County residents
Transparent, Accountable Government
Funding for the establishment of the Office of Ethics and Accountability, created by legislation proposed by the County Executive
Establishment of an Open Budget platform to improve constituent engagement
Provides funding to set up a performance management system
Contributes $35 million to OPEB—The fund that provides health and life insurance benefits for retired County employees
Retains a 10.3 percent fund balance—Critical for maintaining the County's AAA bond ratings
Commitment to Critical Investments
Identifies more than $20 million in savings
Adjusts the local income tax rate from 2.83 percent to 3.2 percent, bringing the County to the same income tax rate as the state's other large, diverse jurisdictions. For a resident earning $50,000 per year, this amounts to around $15 more per month.
Requires developers to pay their fair share of the costs associated with new development by establishing a Development Impact Surcharge on new residential and commercial development.

Residential:

$10,000 per single family home
$7,500 per townhouse
$5,000 per apartment or condo

Commercial and office: $1.50 per square foot
Industrial: $.80 per square foot

Increases the hotel tax from eight percent to 10 percent, and proposes levying a tax on short-term rentals, such as those through Airbnb
Replaces lost revenue as a result of the declining use of landlines by establishing a tax of $3.50 on cell phone lines
Establishes a one percent fee for cable accounts to fund Public, Educational and Government (PEG) programming
"This budget is about what I've learned to value growing up here. It's about the kind of Baltimore County I want to live in, the kind I want to raise my daughter in," said Olszewski. "It focuses on the right policies and programs that will build the better Baltimore County we all want."
The County Council will hold a hearing on the budget on April 30 at 6 p.m. in the Council Chambers. The vote on the budget is scheduled for May 23.
View the full text of the Baltimore County Executive's FY2020 budget address.
Facebook Comments