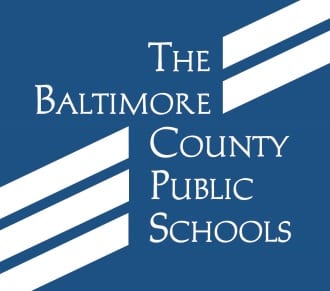 Elected officials are calling for a local middle school to be redistricted.
On Monday, the Maryland General Assembly adjourned without passing the Build to Learn Act, which would have authorized an additional $400 million or more for school projects.
As a result, several planned school projects have been delayed, including the new Nottingham-area middle school and renovations to Pine Grove Middle School.
"This means another year of cramped classrooms and deteriorating conditions at places like Perry Hall Middle School, and Fullerton, Joppa View, and Perry Hall Elementary Schools," said Fifth District Councilman David Marks. "I am angry at this decision and the failure of the State Senate to pass the Build to Learn legislation."
On Thursday, Marks and BCPS Board Member Julie Henn took the unusual step of calling for the school board to redistrict Perry Hall Middle School.
"We cannot wait any longer to relieve overcrowding at Perry Hall Middle School," Marks and Henn wrote in their formal request. "We request that Baltimore County Public Schools begin an immediate middle school boundary study for the purpose of balancing enrollment across area middle schools."
In the Sixth District, "construction had been set to begin on a replacement school for Red House Run Elementary, a new elementary school on Ridge Road, and a new Middle School at Nottingham Park. How we these projects will now be delayed at least a year,." said Councilwoman Cathy Bevins. "I will keep fighting until these new schools are built so our students can enjoy a world class education and our teachers and enjoy state of the art facilities."
A copy of the letter from Councilman Marks and Board Member Henn is below.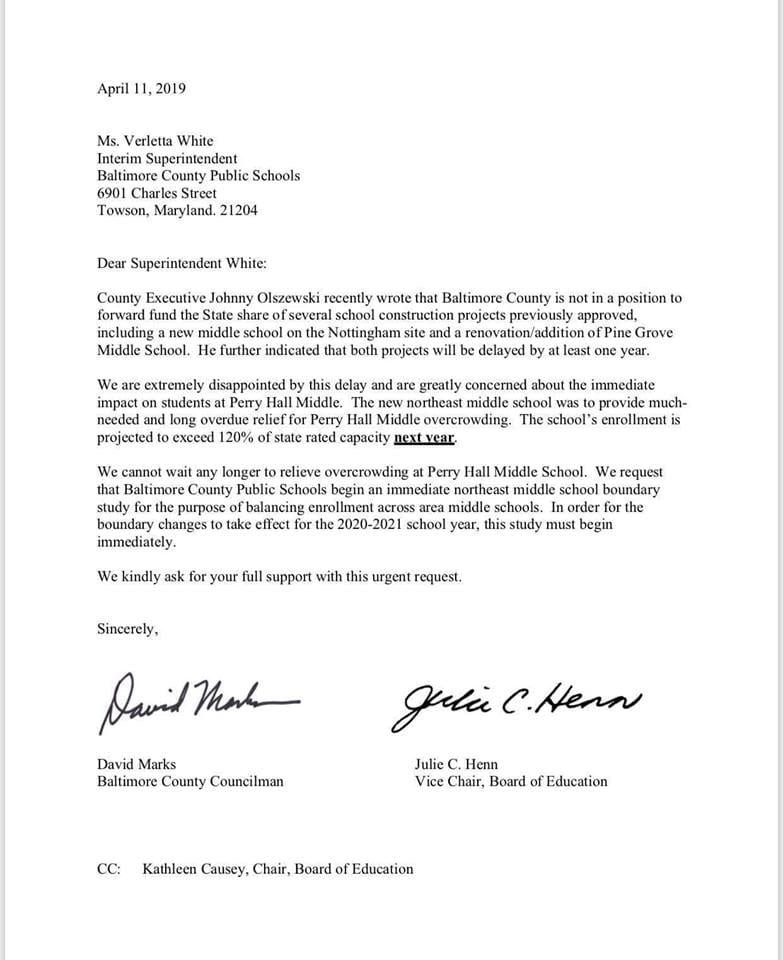 Facebook Comments