UPDATE: Wiggins has been sentenced to 21 years in prison.
Original story below…
——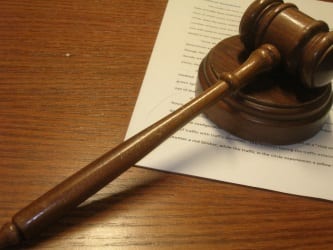 Baltimore, MD – A federal grand jury has indicted a Baltimore man in connection with a string of robberies, including five bank robberies and five armed robberies at liquor stores.
The robberies allegedly took place between September 24, 2018 and November 15, 2018, along with an attempted robbery on November 15, 2018.
Anthony Eugene Wiggins, 40, of Baltimore, was indicted on Wednesday, March 20, 2019. His initial appearance in U.S. District Court in Baltimore has not yet been scheduled and he is currently detained on related state charges.
The 16-count indictment alleges that between September 24 and October 18, 2018, Wiggins committed robberies at five separate Maryland banks, including two banks in Baltimore, and one each in White Marsh, Bel Air, and Arbutus.
The indictment also alleges that between November 2 and November 15, 2018, Wiggins committed five armed robberies at four liquor stores in Dundalk, Middle River, and Baltimore. According to the indictment, Wiggins fired a weapon in two of those robberies, specifically, a robbery in Dundalk on November 2, 2018 and a robbery in Baltimore on November 13, 2018, and brandished a firearm in the other three robberies. Finally, the indictment alleges that Wiggins attempted to rob a fifth liquor store, located in Dundalk, on November 15, 2018.
If convicted, Wiggins faces a maximum sentence of 20 years in prison on each of five counts of bank robbery and for each of six counts of interference or attempted interference with commerce by violence; and a maximum of life in prison for each of three counts of brandishing a firearm during a crime of violence and for each of two counts of discharging a firearm during a crime of violence.
Facebook Comments