Blind and visually impaired students from across Maryland and the surrounding region met at the Maryland School for the Blind (MSB) in Baltimore on Saturday, February 9, test their braille skills in the Maryland Regional Braille Challenge.
The Braille Challenge®, a program of the Braille Institute, is the only academic competition for blind students in the United States and Canada.This two-stage contest is designed to motivate blind students to emphasize their study of braille, while rewarding their success with fun-filled, but challenging, local and national events.
During the event, participants, ages 4 to 19, compete in five challenging categories requiring them to read and type braille. Each category is designed to test their braille skills in several areas – reading comprehension, braille spelling, chart and graph reading, proofreading and braille speed and accuracy. Contestants are grouped into six levels, according to age.
The Maryland Regional Braille Challenge, which has been hosted by MSB and the Maryland State Department of
Education (MSDE) for the past ten years, was the first step on the road to the national competition, which will be held in Los Angeles, California in June. Students are completing preliminary testing across the country from January through March in hopes of qualifying for the top 50 spots available in the national competition and the opportunity to compete against the top blind students from across the United States and Canada.
Among the participants in the Maryland Regional Challenge were students from Washington DC, Virginia, Pennsylvania, and Maryland, including several pairs of siblings. The 1st place winners of the Maryland Regional Braille Challenge included Jeremiah Mude of Elkton, MD (Novice, Pre-K); Eniola Osunkoya of Nottingham, MD (Apprentice, Grades 1-2); Noa Hottin of Alexandria, VA (Freshman; grades 3-4), Naomi-Jean Mills of Woodbridge, VA (Sophomore, grades 5-6), Julia Stockburger of Nottingham, MD (JV, grades 7-9), and Yael Korc of Herndon, VA (Varsity, grades 10-12).
Eniola Osunkoya of Nottingham was also the highest scorer and the most improved participant. Nadezda
Chernoknizhnaia of Towson was the recipient of the 1st annual Sidney Iubelt Memorial Spirit Award. The award was established in memory of MSB student, Sidney Iubelt, an avid participant of the MD Braille Challenge and a champion of the spirit of braille literacy. For a complete list of all participants and placements, visit www.marylandschoolfortheblind.org.
The national qualifiers will be announced at a later date.
According to Jacqueline Otwell, Maryland Braille Challenge Coordinator, "The Braille Challenge is an opportunity to
celebrate braille readers on both a state and national stage. It brings out the best in all participants – dedication, hard work and a love of literacy."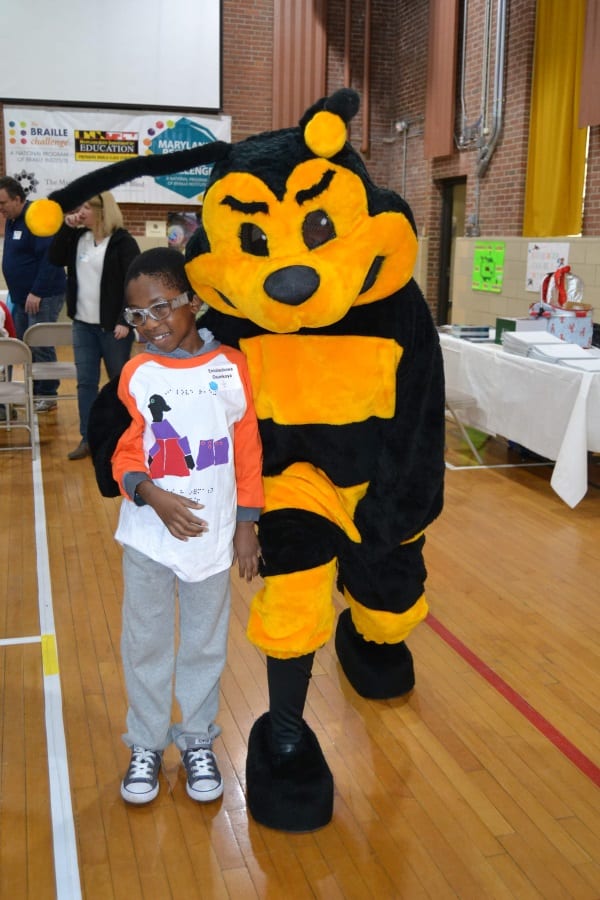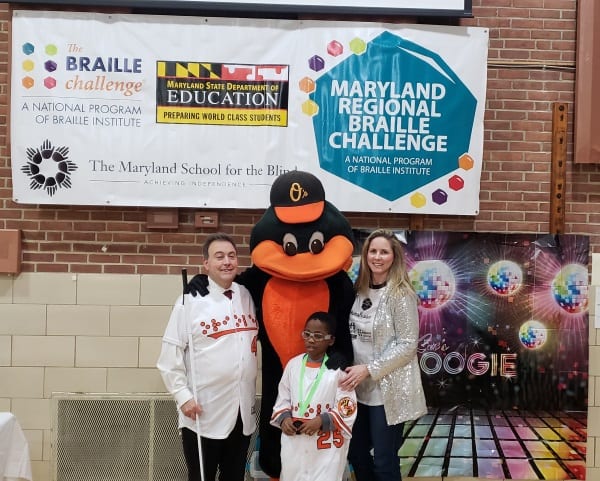 Facebook Comments