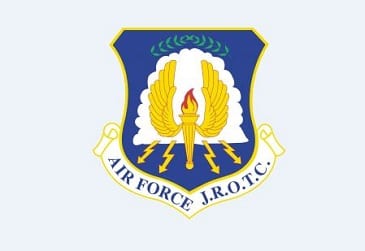 Junior Reserve Officer Training Corps (JROTC) cadets from Dundalk, Franklin, and Kenwood high schools will participate in a Federal Aviation Administration-approved ground flight school and earn their United States Air Force JROTC Ground Flight Aviation Badges along with a certificate in coordination with the Kenwood High School Air Force Junior ROTC.
Thirty JROTC cadets are expected to graduate with this certification.
Four Kenwood teachers will also take the course as attendees.
Three cadets and five additional Kenwood teachers will help with instruction.
In true partnership with the Air Force JROTC and BCPS JROTC facilitator Michael Bennett, Saturday's cadet meal will be catered by Chef Gina Ries, food and nutrition teacher at Kenwood, along with several Kenwood Food and Nutrition Honors Senior students.
This is a collaborative educational effort by several departments within Kenwood High School to serve multiple educational goals for Kenwood students in learning and demonstrating essential career goals.
When:
Ground Flight School
Friday, Feb. 22, 4 – 7 p.m.
Saturday, Feb. 23, 7 a.m. – 5 p.m.
Sunday, Feb. 24, 7 a.m. – 12 p.m.
Ground Flight School Graduation Ceremony
Sunday, Feb. 24, 11 a.m.
Where:
Kenwood High School
501 Stemmers Run Rd.
Baltimore 21221
Presented and instructed by Colonel Michael Castaldi and Senior Master Sergeant Erick Stone, Kenwood's United States Air Force JROTC Ground Flight School is the first of its kind in Baltimore County Public Schools.
Each student who successfully completes the course will have the opportunity fly with a Certified Flight Instructor out of Martin State Airport.
Facebook Comments