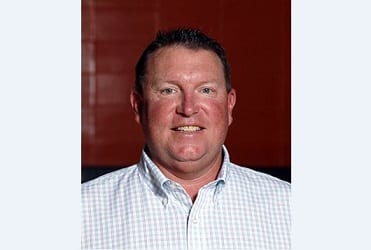 PERRY HALL, MD – Eastern Technical High School teacher and varsity baseball coach Ty Whittaker has been inducted into the Maryland State Association of Baseball Coaches (MSABC) Hall of Fame in recognition of his service to the sport in Maryland and nationally.
Whittaker, an 18-year veteran at Eastern Tech and a Perry Hall resident, is finishing his tenure as the MSABC president. Next year, he will serve as the National High School Baseball Coaches Association assistant executive director.
In his time as a coach and as a member of MSABC, Whittaker has developed numerous opportunities for high school athletes in Maryland to gain recognition for their accomplishments on the field and in the classroom. Whittaker's time in the MSABC was also spent creating professional development opportunities for coaches.
Whittaker is an allied health teacher for Eastern Tech's Academy of Health Professionals magnet program.
Of Whittaker's award, Eastern Tech athletic director David Deutsch said, "The Eastern Technical High School community is proud of Coach Whittaker and thankful for his years coaching and teaching our Mavericks."
The induction ceremony took place during the 2019 MSABC Banquet, held on February 2, 2019, at the BWI Airport Marriott.
Facebook Comments