Winter isn't done with the Nottingham area yet.
The National Weather Service has issued a Winter Storm Watch for the entire Baltimore area.
The watch will be in effect from Tuesday evening through Wednesday evening.
There is the potential for heavy snow, mixing with and eventually changing to sleet and then freezing rain. Snow accumulations of 5 or more inches and ice accumulations of a quarter-inch or greater are possible.
Travel could become very difficult. The hazardous conditions could impact the morning or evening commute.
A Winter Storm Watch means there is potential for significant snow, sleet or ice accumulations that may impact travel.
Residents should continue to monitor the latest forecasts.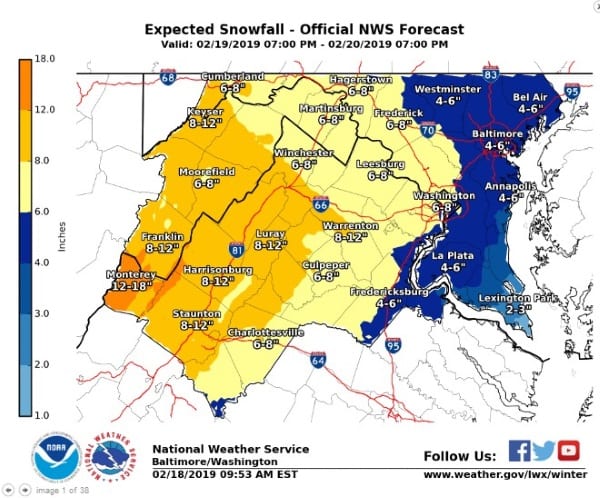 Advertisement
Facebook Comments