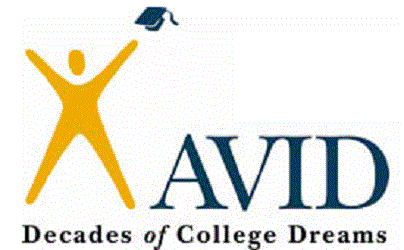 TOWSON, MD – Two Baltimore County Public Schools administrators have been selected to serve as national staff developers for the 2019 AVID (Advancement Via Individual Determination) Summer Institute.
Michael Barberesi, supervisor in the Office of College and Career Readiness, and Molly LaBricciosa, AVID site team coordinator at Pikesville High School, will facilitate professional learning strands at AVID Summer Institutes across the country.
Barberesi, a Pikesville resident, has been chosen to facilitate the Digital Teaching and Learning – Advancing strand at the 2019 Orlando and San Antonio AVID Summer Institutes. This is his sixth year facilitating AVID professional learning strands. In the past, he has facilitated Implementing the AVID Elective – High School strand.
LaBricciosa, a resident of Parkville, has been selected to facilitate the Culturally Relevant Teaching strand for the second summer. She will facilitate this strand at the 2019 Philadelphia AVID Summer institute.
"National AVID Staff Developers are able to facilitate AVID's brand of high-interest, engaging, and meaningful Professional Learning Paths for teachers, counselors, and administrators in their district, which opens access to high-quality professional learning to BCPS teachers, school counselors, and administrators," says Barberesi.
Advertisement
BCPS has 22 high schools, 22 middle schools, and 1 elementary school implementing the AVID College Readiness System. Ten additional elementary schools and 4 additional middle schools are preparing to implement AVID in the 2019-2020 school year. In 2018, AVID reported that 86% of AVID seniors were accepted and 74% enrolled into four-year colleges or universities.
AVID is a nonprofit organization that changes lives by helping schools shift to a more equitable, student-centered approach. AVID trains 70,000 educators annually to close the opportunity gap, so they can prepare all students for college, careers, and life. More than 6,000 schools rely on AVID to transform the lives of nearly 2 million students each year.
Facebook Comments