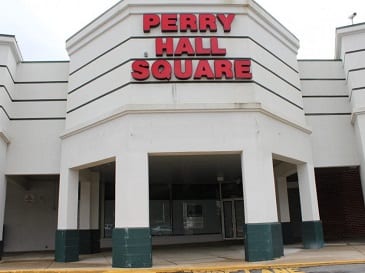 Baltimore County Councilman David Marks announced on Friday that renovations would begin imminently at the Perry Hall Square Shopping Center, likely as soon as weather allows.
Atlantic Realty Companies is investing at least $2 million to upgrade the 55-year-old shopping center, the oldest in Perry Hall.
Additionally, Marks confirmed that El Salto restaurant has signed a lease to occupy space at the shopping center, one of several new tenants expected at the retail center.
This will be El Salto's third location.
"In 2011, I sponsored legislation that created the Perry Hall commercial revitalization district, and since that time we made great progress in this part of Baltimore County," said Councilman Marks. "The derelict Regester Square shopping center was demolished, and new trees and landscaping have been planted. I am delighted by the upcoming improvements at Perry Hall Square, the first renovations since the early 1990s."
Advertisement

Facebook Comments