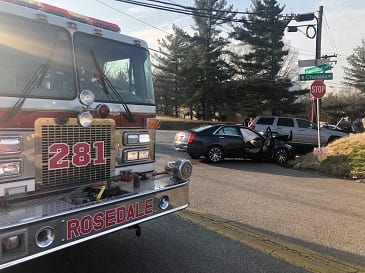 UPDATE: A total of three patients have been taken to Bayview, one with serious injurues and two with minor injuries.
Original story below…
——
Crews are on the scene of a serious, Wednesday morning crash in the Rosedale area.
The crash was reported at just after 9 a.m. at the intersection of Radecke Avenuue at Hamilton Avenue (21206).
There has been no word on any injuries, but reports indicate that a rescue is in progress.
Motorists should use caution in the area.
Facebook Comments