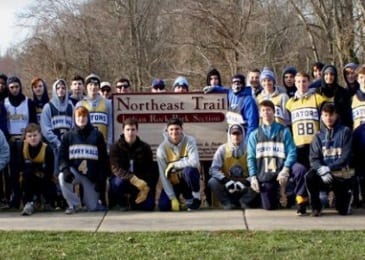 Councilman David Marks will sponsor a spring cleanup of Perry Hall's Indian Rock Park on Saturday, March 2nd at 8 a.m.
Volunteers should gather at the Perry Hall High School parking lot near the park (4601 Ebenezer Road). Participants should bring gloves and wear shoes that can get muddy. This is an excellent service opportunity for students.
To RSVP, please contact Councilman Marks at dmarks@baltimorecountymd.gov.
This will be the third annual cleanup sponsored by Councilman Marks. Indian Rock Park celebrates
its tenth anniversary this March.
The wooded property was formerly surplus property converted by Baltimore County into a park. A trail was added in 2014.
Advertisement
Facebook Comments