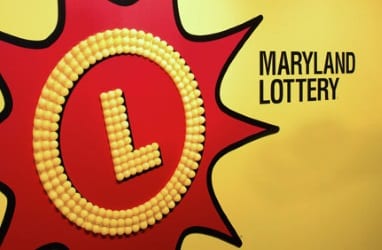 An office gift exchange led to a big win for one Baltimore worker.
A local maintenance worker won $50,000 after his boss opted to give everyone a $20 Max A Million scratch-off for the holidays.
The 49-year-old said he often plays Maryland Lottery scratch-offs, but rarely purchases $20 instant tickets. After receiving their gifts, the winner and his co-workers quickly scratched off the games to see if they won.
One worker won $20 and another won $50. None of the winning numbers matched numbers on his instant ticket, he said, so the big winner figured luck had passed him by.
He didn't return to the instant ticket until he visited a local Maryland Lottery retailer to scan his recent scratch-off purchases for winners. When he scanned the gift and the ticket scanner told him it was a winner, the confused player examined the game closer. He realized that his "Max A Million" number did match, meaning he won all 30 prizes on the scratch-off.
"I wondered, 'Is this really right?' " he recalled.
Advertisement
The lucky player set the instant ticket down and began to tally the prizes using a calculator. He didn't stop until he reached the $50,000 total.
The winner has big plans for his prize, saying he will pay off some bills and save the majority of the windfall. He also plans to share the news and the winnings with his co-workers. He told Maryland Lottery officials that he would treat his co-workers to a few more scratch-offs and refund the amount his boss paid.
The boss purchased the winning Max A Million scratch-off at Liquor Pump, which is located at 8535 Old Harford Road in Parkville.
Facebook Comments