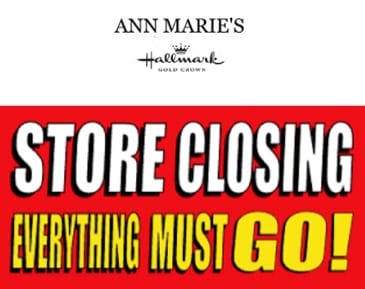 A popular card store is closing its doors.
Ann Marie's Hallmark, located in the Perry Hall Square shopping center, has announced that they will be closing their doors forever.
A store closing sale will begin this Friday, December 28, at 10 a.m.
Shoppers will be able to save 20% on all merchandise and 40% on holiday merchandise.
The store has not announced when its final day will be.
Advertisement
Ann Marie's Hallmark is located at 4323 Ebenezer Road in Nottingham.
Facebook Comments