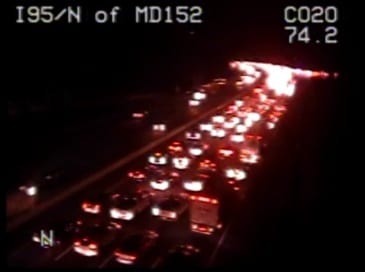 UPDATE: The two right lanes along northbound I-95 have been reopened.  The two left lanes remain blocked.
Original story below…
——
Crews are on the scene of a Thursday evening crash along Interstate 95 in Joppa.
The crash was reported at just after 5:30 p.m. near the Mountain Road exit.
Northbound I-95 has been shut down for crash clean-up.
Advertisement
There has been no word on any injuries.
Motorists should use an alternate route.
Facebook Comments