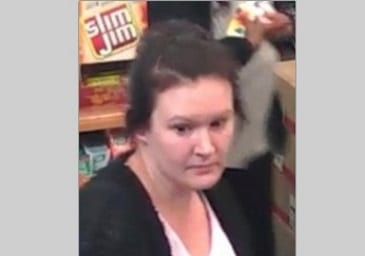 Authorities in Harford County are asking for the public's help in locating a suspect wanted in connection with a theft in Joppa.
At about 4 p.m. on October 28, deputies responded to the Amish Farmer's Market located in the 1000-block of Joppa Farm Road in Joppa for a report of a theft.
Upon arrival, officers were notified that a female entered Cent$ible Way on October 26 and stole merchandise from the store before fleeing the scene.
Advertisement
The suspect is described as a white female, approximately 5'9″ tall with a medium build and black hair.  She is in her late 20s or early 30s and was wearing a pink shirt, black cardigan, gray sweatpants.
Anyone with information on this suspect is asked to contact police at 410-612-1717.
Facebook Comments