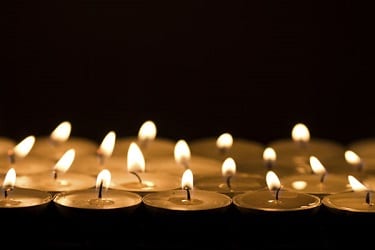 Funeral arrangements have been announced for Justin Andrew Braswell of Nottingham, who died on Friday, November 16th.  The Perry Hall High School student was 16 years old.
According to his obituary, Braswell was the son of Andy and Valarie Braswell, brother of Hailey Braswell, grandson of Lottie Spence, nephew of Rusty Lancellotti and his fiancé Allie Coufal as well as Christina Forrester and her husband Marshall.
"My thoughts and prayers go out to the family of this Perry Hall High student, that they may be comforted by the love of a community that mourns with them," Baltimore County Board of Education member Julie Henn said in a statement. "No words can adequately describe the pain of losing a child."
Family and friends are invited to honor Braswell's life from 3 to 5 p.m. and from 7 to 9 p.m. on Wednesday, November 21, at Evans Funeral Chapel, located at 8800 Harford Road in Parkville.
His funeral will be held Wednesday evening at 8 p.m.  at Evans Funeral Chapel.
In lieu of flowers, the family is asking that contributions in Justin's name be made to Defenders of Animal Rights, 14412 Old York Road, Phoenix, MD 21131.
"Today is a difficult day for the Perry Hall community," Perry Hall High School officials said on Monday. "We have Baltimore County's crisis team here today to support students and staff. If you need support or to process your feelings, please make sure to contact or come down to see your counselor."
Students may visit the Perry Hall High School Counseling Department or call 410-887-5110.
Facebook Comments