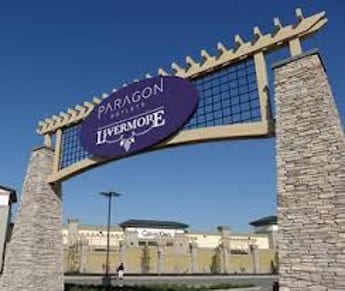 Councilwoman Cathy Bevins and Atapco Properties and Chesapeake Real Estate Group, LLC (CREG) have reached an agreement regarding stormwater management on the former Paragon Outlet site in White Marsh.
The former Paragon outlet site was purchased by Atapco Properties and Chesapeake Real Estate Group LLC in July. The joint venture between the two companies has yet to submit plans to Baltimore County but intend to develop a mixed-use business park with warehouses and office buildings.
The 48-acre parcel was originally slated to become an outlet shopping center.  That plan fell through, however, when Paragon Partners were unable to secure the necessary amount of lessees to move forward with the project. Under the original proposal for the outlet shopping center, Councilwoman Cathy Bevins negotiated with Paragon an agreement with the developers to comply with the most current Maryland stormwater management regulations. However, once Paragon sold the property, it reverted back to the previous standards.
In response to community concerns about the environmental impact of this project, Councilwoman Bevins conducted meetings with the new owners on the property's stormwater management. Atapco and CREG have agreed to provide $100,000 to improve an offsite stormwater pond which includes cleaning out and possibly enlarging the existing pond. Atapco and CREG have also agreed to meet with the community to discuss the project and its stormwater management.
"I am grateful that we have been able to come to an agreement on the stromwater management for this property," said Councilwoman Bevins "I appreciate the new owners' cooperation as it demonstrates they intend to be good neighbors to the community and they care about the environment of Baltimore County. The owners were not required to do this, so I am grateful that we were able to work together to respond to community concerns and find a solution."
Facebook Comments