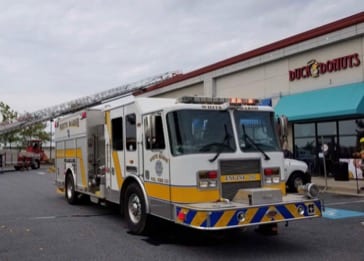 UPDATE: Authorities now say a contractor struck an underground electrical line. Approximately 12 business are without power. An underground fire is burning where the power line was struck. Evacuations are under way. Motorists should avoid the area. This will be an extended operation.
Original story below…
——
Crews are responding to a report of a fire at a White Marsh business.
At about 2 p.m. on Tuesday, units from White Marsh Volunteer Fire Company responded to the FedEx store in the 5200-block of Campbell  Boulevard (21236) after fire was reported at the location.
Advertisement
There has been no word on any injuries.
Motorists should use caution in the area.
Facebook Comments