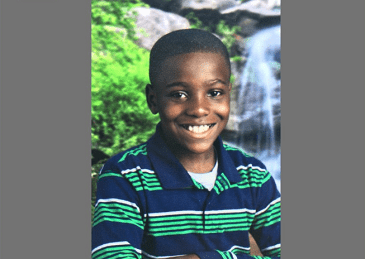 UPDATE: Tevonte Williams has been found safe and unharmed.
Original story below…
——
According to police, a missing juvenile may be traveling from Aberdeen to Baltimore.
The Aberdeen Police Department says that Tevonte K. Williams, 10, is approximately 5'00", weighs 115 pounds, and has a low haircut.
Tevonte has a scar over his left eye, chicken pox type scars, dark/multi-colored flannel pajama pants, and blue/white sneakers.
Police believe he may be headed toward Homestead Street in Baltimore City.
Advertisement
Anyone with any additional information is asked to call 911.
Facebook Comments