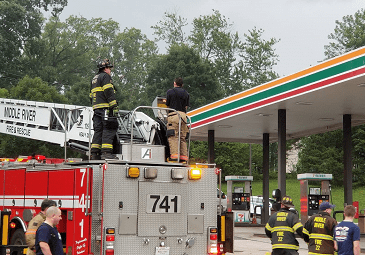 Crews are performing a technical rescue in White Marsh.
At about 5 p.m. on Tuesday, a boom truck collapsed at the 7-Eleven located in the 11600-block of Philadelphia Road (21162).
One person became trapped on the canopy.
The worker was successfully rescued.
Story continues below
There were no injuries reported.
Facebook Comments