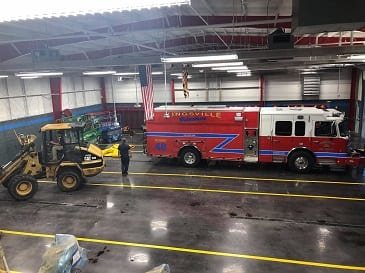 Over the weekend, a local fire company moved into its new station.
The Kingsville Volunteer Fire Company announced on Sunday that its new station was up and running.
"To say it has been a busy 48 hours would be an understatement," said station officials. "Saturday began our official 'move in date' for our new home. All of our items placed in storage, in the temporary trailers, and in the temporary housing trailers had to be relocated to the new building. This had to be accomplished while answering numerous emergency calls and weather that didn't exactly hold up as we planned. None the less, our members pulled thru as always and got the job done."
Advertisement
The renovation had been ongoing for over a year.
The Kingsville Volunteer Fire Company got its start by operating out of a barn in 1954.
Today, it boasts over 100 members.
Facebook Comments