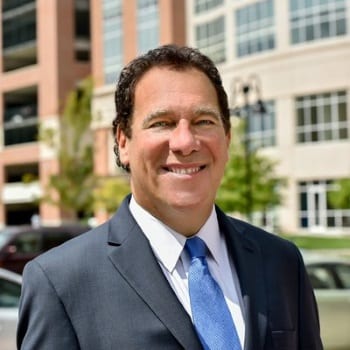 Kevin Kamenetz will be memorialized with a statue and a park named in his honor at Greenleigh at Crossroads.
The Baltimore Business Journal reports that the announcement was made at an event on Wednesday marking the halfway point in the $750 million development.
The late Baltimore County Executive died of a heart attack on May 10 at 61 years of age.
His widow, Jill Kamenetz, attended Wednesday's event but did not speak.
The statue and public park will soon be the centerpiece of the 1,000-acre development in Middle River, according to chairman Edward St. John, chairman of St. John Properties.
Advertisement
"When (Kamenetz) first told me what he wanted here, I sat there and thought, 'you want Maple Lawn in Middle River? You must be out of your mind," St. John, said during Wednesday's ceremony. "I have come to praise Kevin Kamenetz. This truly is a celebration of Kevin's vision into reality."
St. John then added that the new park would be dedicated to Kamenetz and feature a statue of the late county executive.
Facebook Comments