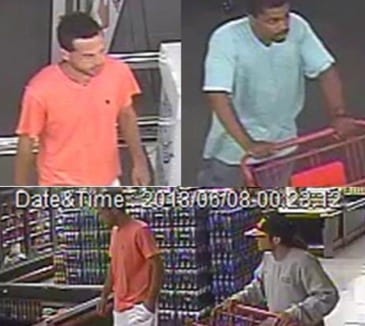 Police in Harford County are asking for the public's help in tracking down a crew of meat thieves.
At just after midnight on Friday, June 8, the men pictured at right walked out of the Redner's Markets store on Joppa Farm Road with a cart full of fresh meat.
Anyone with information on these individuals is asked to call the Harford County Sheriff's Office at 410-612-1717.
Facebook Comments