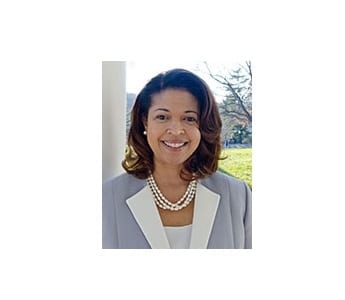 Towson, MD – The Board of Education of Baltimore County has voted to have Verletta White serve as interim superintendent of Baltimore County Public Schools for a second year.
Her second one-year term will begin on July 1, 2018, pending approval by the Maryland State Department of Education.
During her first year leading the school system, White galvanized Team BCPS around the priorities of literacy (in all subject areas) and school climate.
In a statement released today, White wrote: "For more than 25 years, students have been my primary focus; students will always be my primary focus. As superintendent, interim or permanent, my job is to ensure effective teaching and learning in safe learning environments. My job is also to ensure organizational stability and instructional continuity. Having said that, I am grateful to those who continue to support Baltimore County Public Schools (BCPS)."
Advertisement
She continued, "On Thursday, June 7, 2018, the Board voted to offer me the opportunity to serve as interim superintendent for the 2018-2019 school year. After a great deal of deliberation and in consultation with my family, I believe the responsible decision is to accept the Board's offer. I am grateful for the Board's continued confidence in my leadership."
Regarding the appointment, Board Chair Edward Gilliss, Esq., said, "Last evening, the Board of Education again expressed its support for Verletta White to serve as the system's superintendent. Mrs. White's firsthand experience in BCPS as a teacher, administrator, and now as superintendent will allow her to continue to lead the system for the benefit of our 113,000 students as well as our teachers and support staff."
Facebook Comments