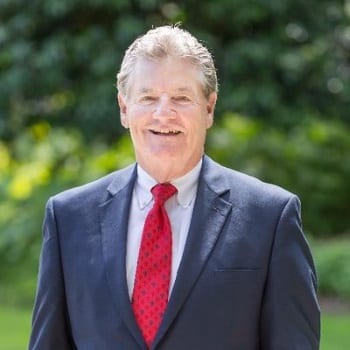 The Baltimore County Council has elected Donald I. Mohler III as the 13th Baltimore County Executive to fill the remaining term of Kevin Kamenetz, who died earlier this month.
Mohler had served as Chief of Staff to Kamenetz since 2010.
He previously served as County Executive Jim Smith's Acting Chief of Staff and Communications Director.
"I am truly humbled," said Mohler. "This wasn't supposed to happen. My friend and County Executive Kevin Kamenetz should be finishing his second term in office. Baltimore County has been through a lot over the last few weeks, including the tragic death of a police officer and the sudden loss of our County Executive. This is a time for everyone — County employees and communities — to come together and heal. Baltimore County is strong. As Jill Kamenetz so bravely said at her husband's funeral service, 'we will be okay.' County government will continue to provide the services and public safety that our residents deserve. I am committed to making that happen."
Facebook Comments