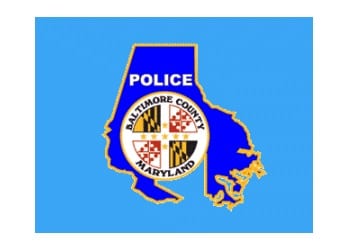 Towson, MD – The Baltimore County Police Department will hold a promotion ceremony for ten officers on Thursday, May 24, at 1 p.m.
The promotion ceremony will be held at the Baltimore County Public Safety Building, located at 700 East Joppa Road in Towson.
Chief Terrence B. Sheridan will speak at the ceremony and present the certificates. The oath of office will be administered by the Honorable Julie Ensor, Clerk of the Court for Baltimore County. The invocation and benediction will be offered by Deacon Hugh Mills.
The following is a list of the promoted officers and their new assignments.
Sergeant Andrea Bylen is promoted to the rank of Lieutenant and assigned to Precinct 2 Woodlawn
Corporal Sean Casey is promoted to the rank of Sergeant and assigned to Precinct 12 North Point
Corporal Brian Martin is promoted to the rank of Sergeant and assigned to Precinct 6 Towson
Corporal Deneisha Seaman is promoted to the rank of Sergeant and assigned to Precinct 9 White Marsh
Corporal Scott Walston is promoted to the rank of Sergeant and assigned to Precinct 9 White Marsh
Officer Jeffrey Beck is promoted to the rank of Corporal and assigned to Precinct 1 Wilkens
Officer Rachel Cassady is promoted to the rank of Corporal and assigned to the Operations Bureau
Officer Ryan Crabbs is promoted to the rank of Corporal and assigned to the Operations Bureau
Officer Keith Gordon is promoted to the rank of Corporal and assigned to Precinct 2 Woodlawn
Officer Broc Robinson is promoted to the rank of Corporal and assigned to Precinct 11 Essex
Facebook Comments