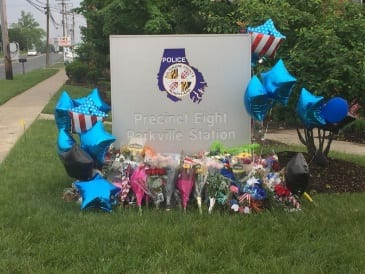 A community is in mourning.
Following the death of Officer Amy Caprio in Perry Hall on Monday, tributes and memorials are popping up all around the community.
The Perry Hall Improvement Association has placed a mourning bunting on the community's "Perry Hall" sign. Flowers are being left at the "Precinct 8" sign at the Parkville precinct. The Parkville Carney Business Association expressed its sympathies on social media.  A "Rally of Love" is being planned for Saturday morning at 6 a.m. at the Parkville precinct.  Local businesses are donating a portion of their proceeds to the Police Assistance Relief Fund.
Governor Larry Hogan on Tuesday released the following statement on the passing of Officer Caprio: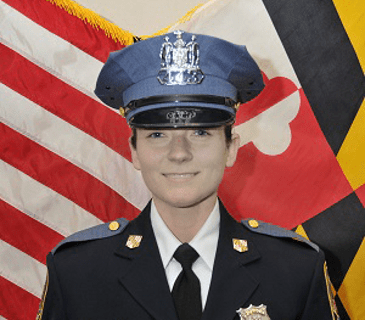 "We are heartbroken to lose a member of Maryland's law enforcement family, Police Officer First Class Amy Caprio. Officer Caprio was a dedicated member of the Baltimore County Police Department who was soon to celebrate four years with the force. She bravely made the ultimate sacrifice for the safety and security of our citizens, and we all owe her a debt of gratitude for her selfless service.
"We continue to keep Officer Caprio's family, loved ones, her brothers and sisters in blue, and the entire Baltimore County community in our prayers. U.S. and Maryland flags will fly at half-staff through the day she is laid to rest in tribute to her service and sacrifice.
"The State of Maryland continues to stand beside Baltimore County as they work to bring those responsible for Officer Caprio's death to justice."
Acting Baltimore County Executive Fred Homan released the following statement in response to the line-of-duty death of Officer Caprio: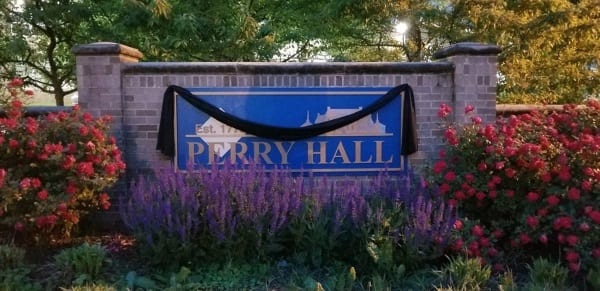 "We are deeply saddened by this tragic loss of one of our dedicated and talented police officers, and extend our condolences to her colleagues, family and friends. The professionalism, teamwork, swiftness and effectiveness of our public safety and police responders, while coping through a loss even greater than ours, has been absolutely first-rate."
Officer Caprio was killed on Monday afternoon while investigating a suspicious vehicle in Perry Hall.  Four individuals ran her over in their Jeep, causing deadly injuries.  The four suspects have been arrested and identified.
Officer Caprio's funeral will be held on Friday in Fallston.
Facebook Comments