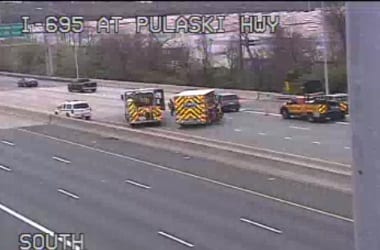 Crews are on the scene of a serious, Tuesday morning crash in Rosedale.
The crash occurred along the inner loop of the beltway at about 11:30 a.m.
All lanes of the inner loop have been shut down at Pulaski Highway.
There has been no word on any injuries.
Motorists should expect heavy delays in the area.
ALERT Baltimore Co. – Crash closes all lanes I/L I-695 at Exit 35 US 40 Pulaski Hwy. VJ #MDOTNews #MDTraffic

— MD State Highway Adm (@MDSHA) April 24, 2018
Facebook Comments