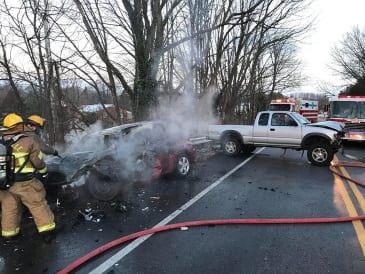 One person was injured in a Tuesday morning crash in Kingsville.
At about 7 a.m., units from the Kingsville Volunteer Fire Company and White Marsh Volunteer Fire Company responded to an accident at the intersection of Philadelphia Road and Raphel Road (21087).
Advertisement

At the scene, crews found a crash with one vehicle on fire.
The flames were quickly extinguished.
One person was taken to a nearby hospital for treatment. There has been no update on their condition.
Facebook Comments