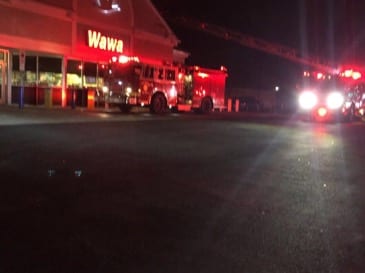 Fire crews responded to a convenience store in Joppa on Friday night.
At about 7:15 p.m., crews from the Joppa-Magnolia Volunteer Fire Company responded to the Wawa in the 1400 block of Mountain Road South for a report of smoke in the building.
After inspecting the scene, firefighters determined that a faulty HVAC belt was to blame.
Advertisement

The problem was fixed and the store has since reopened.
There were no injuries reported.
Facebook Comments