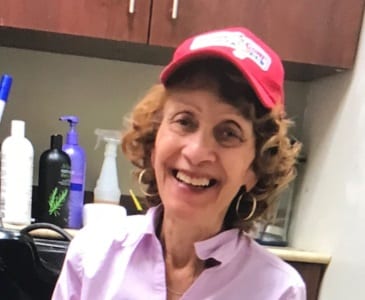 UPDATE: Maxine Wall-Scott has been returned home safely.
Original story below…
——
Police in Baltimore County are asking for the public's assistance in locating a critical missing woman in Essex.
Maxine Wall-Scott, 71, was last seen visiting a friend's home in the 900 block of Ramble Run Road in Essex at about 2 p.m. on Wednesday.
She was left alone in the home while the occupants stepped away for approximately ten minutes, and when they returned she was nowhere to be found.
Advertisement

Maxine isn't familiar with the Essex area as she lives in Pikesville, does not have access to a vehicle, and does not have a cell phone.
Her home was checked and she was not found there.
Maxine suffers from some cognitive ailments and may become confused.
Anyone who may see her or have information on her whereabouts is asked to contact police immediately at 410-887-0220.
Facebook Comments