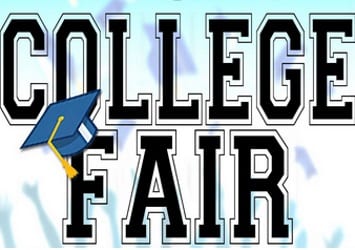 Students interested in attending college – and their parents – can meet representatives of more than 100 universities, colleges, and proprietary and military schools at College Fair 2018.
The event is co-sponsored by Baltimore County Public Schools and the Community College of Baltimore County.
While information about schools can be obtained online, college fairs offer distinct benefits.  At a college fair, students are able to ask questions, discover colleges that they hadn't considered, make personal connections and positive impressions with college representatives, and learn firsthand what makes each campus unique.
College Fair 2018 will be held on:
Tuesday, March 6, 2018
6 – 8 p.m.
CCBC Essex
Wellness and Athletics Center
7201 Rossville Blvd., 21237
Wednesday, March 7, 2018
6 – 8 p.m.
CCBC Catonsville
Jack Manley Wellness and Athletics Center
800 S. Rolling Rd., 21228
The schools participating in this year's college fair are:
Advertisement

Albright College
Alvernia University
Baltimore City Community College
Bluefield College
Bridgewater College
Bryant University
Cabrini University
Cairn University
Campbell University
Capitol Technology University
Carlow University
Cedar Crest College
Christopher Newport University
Clarkson University
Coastal Carolina University
Columbia College Chicago
Community College of Baltimore County
Concord University
Coppin State University
Davis and Elkins College
Delaware Valley College
Drexel University
Duquesne University*
Earlham College
Elizabethtown College
Elmira College
Fairleigh Dickinson University
Fairmont State University
Fashion Institute of Design and Merchandising*
Florida Institute of Technology
Frostburg State University
Garrett College
George Washington University
Goldey-Beacom College
Goucher College
Harrisburg University of Science & Technology
High Point University
Hollins University
Hood College
Johns Hopkins University
Kent State University
Keystone College
La Salle University
Liberty University
Lincoln University
Longwood University
Loyola University Maryland
Lycoming College
Maine Maritime Academy
Marshall University
Marywood University
Massachusetts Maritime Academy
McDaniel College
Methodist University
Millersville University
Mount St. Mary's University
New Jersey Institute of Technology
North Carolina Wesleyan College
North Central College
Old Dominion University
Pace University*
Penn State University
Pennsylvania College of Art and Design*
Purdue University*
Regent University
Rensselaer Polytechnic Institute
Roanoke College
Robert Morris University
Rochester Institute of Technology
Rowan University
Saint Joseph's University
Saint Vincent College
Salisbury University
Savannah College of Art & Design
Seton Hall University
Seton Hill University
Shenandoah University
Shippensburg University
St. Bonaventure University
St. John's College
St. Mary's College of Maryland
Stevenson University
Sweet Briar College
The College of New Jersey
The University of Alabama
Towson University
University of Baltimore
University of Cincinnati
University of Dayton
University of Maryland Baltimore County
University of Maryland Eastern Shore*
University of Mary Washington
University of Mount Olive
University of New England
University of North Carolina Wilmington
University of Pittsburgh Greensburg
University of South Carolina
University of the Sciences
Virginia Commonwealth University
Virginia Military Institute
Virginia Tech
Wells College
West Chester University of Pennsylvania
West Virginia University
Wheeling Jesuit University
Widener University
Wilmington University
Winthrop University
Wittenberg University
York College of Pennsylvania
*CCBC Catonsville Campus Only
Facebook Comments