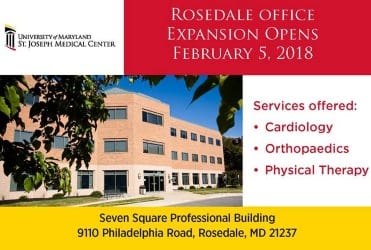 Towson Sports Medicine and their fellow University of Maryland St. Joseph Medical Center providers are opening new offices in Rosedale.
The new space on Philadelphia Road opened on Monday, February, 2018.
In the new location, Towson Sports Medicine has brand new therapy space, Towson Orthopaedic Associates has revamped and expanded their orthopaedic offices, and Cardiovascular Associates will also be located on the same floor.
Established in 1984 by Baltimore Colts Team Physician and orthopaedic surgeon at Towson Orthopaedic Associates Dr. Kenneth Gertsen, Towson Sports Medicie features state-of-the-art rehabilitation for all orthopaedic injuries and orthopaedic-related problems. A division of Towson Orthopaedic Associates, TSM specialties include injury treatment programs for athletes of any age, any competitive level, from adolescent to senior, and recreational to Olympic athletes.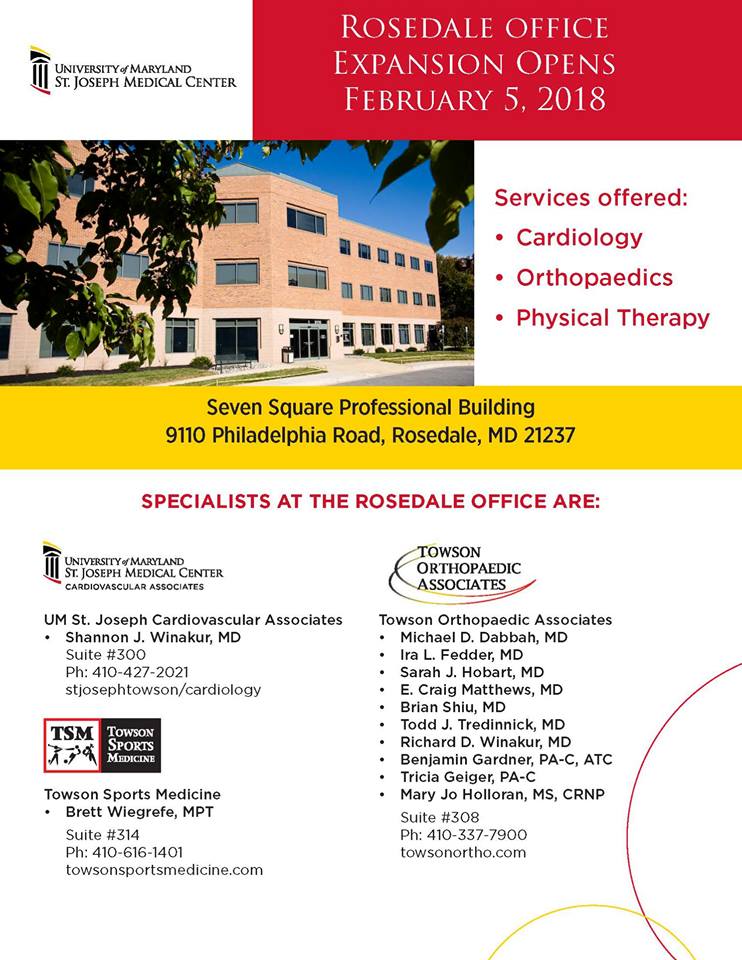 Advertisement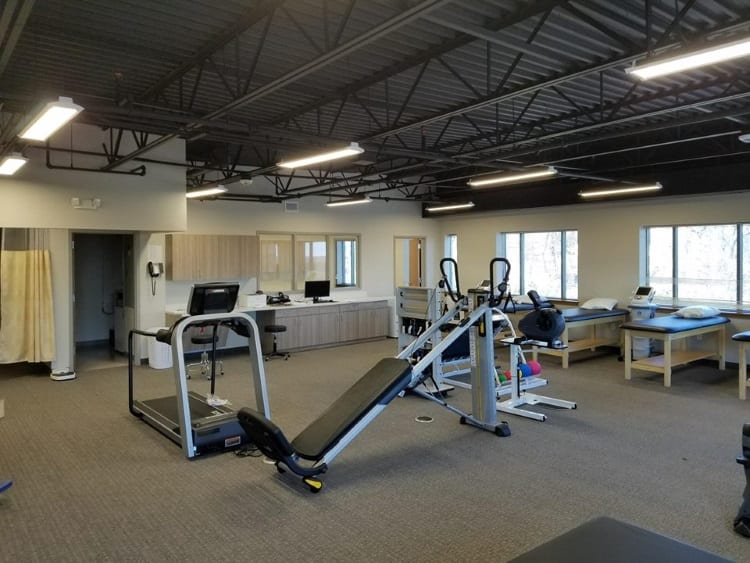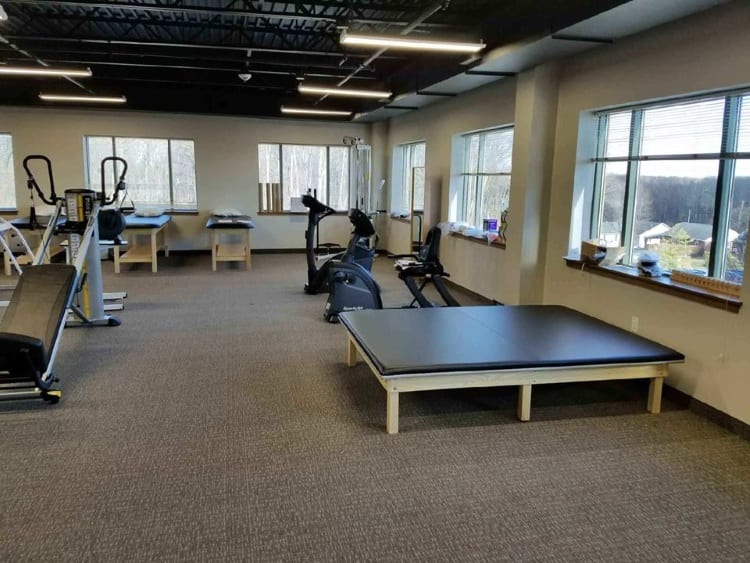 Facebook Comments