UPDATE: The Winter Weather Advisory has been extended through 7 p.m. on Sunday due to the potential for freezing rain.
Original story below…
——
There's still plenty of winter left, and Sunday could serve as a reminder.
The National Weather Service has expanded tomorrow's Winter Weather Advisory to include Nottingham and the surrounding areas.
Forecasts are calling for this to mostly be an ice, sleet, and freezing rain event for our area.
The wintry precipitation is expected to reach the Baltimore area sometime between 11 a.m. and 1 p.m.
Eventually, the precipitation should turn to all rain, but things could get slippery for the first few hours.
A dusting of snow is expected, followed by a glaze to a tenth of an inch of ice.
Motorists should use caution during the hours shown below.
Story continues below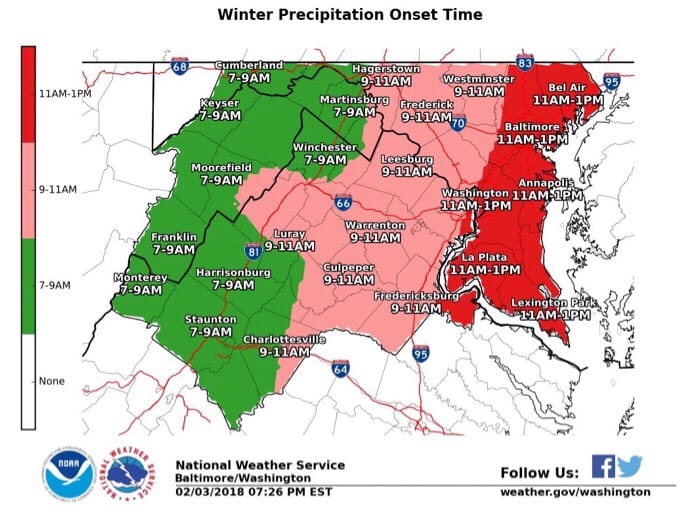 Facebook Comments