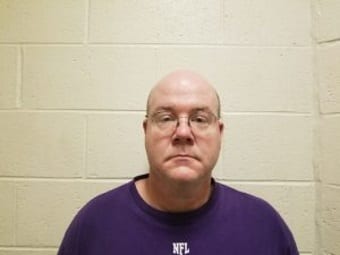 A Kingsville man was arrested and charged on Tuesday morning after an investigation revealed evidence supporting charges of possession and distribution of child pornography.
Daniel Chetelat Jr., 49, has been charged with six counts of possession of child pornography and three counts of distribution of child pornography. Chetelat was arrested and later transported to the Harford County Detention Center where he is being held on $50,000 bail.
Earlier this month, investigators received multiple downloads of images depicting child pornography from a computer traced to Chetelat. On Tuesday, the Maryland Internet Crimes Against Children Task Force, which consisted of the Maryland State Police and Homeland Security Investigations, served a search and seizure warrant at the Chetelat residence.
Advertisement
Forensic examiners conducted reviews of Chetelat's electronic devices which resulted in the discovery of several images and videos of child pornography. Chetelat was arrested at the scene.
The investigation is ongoing.
Facebook Comments