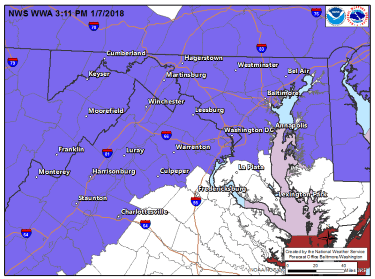 The arctic air is about to move out of the region and the Nottingham area will see a warm-up this week, but not before some wintry weather causes a headache or two.
The National Weather Service has issued a Winter Weather Advisory (blue shading) for Monday afternoon & evening.
A glaze of ice from sleet and freezing rain will cause slippery conditions for the Monday afternoon and evening commute.
A few inches of snow is expected in the mountains.
Advertisement

Facebook Comments